It's everyone's dream to carve out their own little corner of paradise - but for lawyer turned hotelier, Meryanne Loum-Martin, this vision became a reality when she bought an unloved patch of land in Marrakech's palm-studded Palmeraie back in 2000. Two decades later, the result of her imaginings is Jnane Tamsna: nine acres of enchanting, evocative gardens and a boutique hotel stuffed with both global and local crafts, artworks, and objets d'art.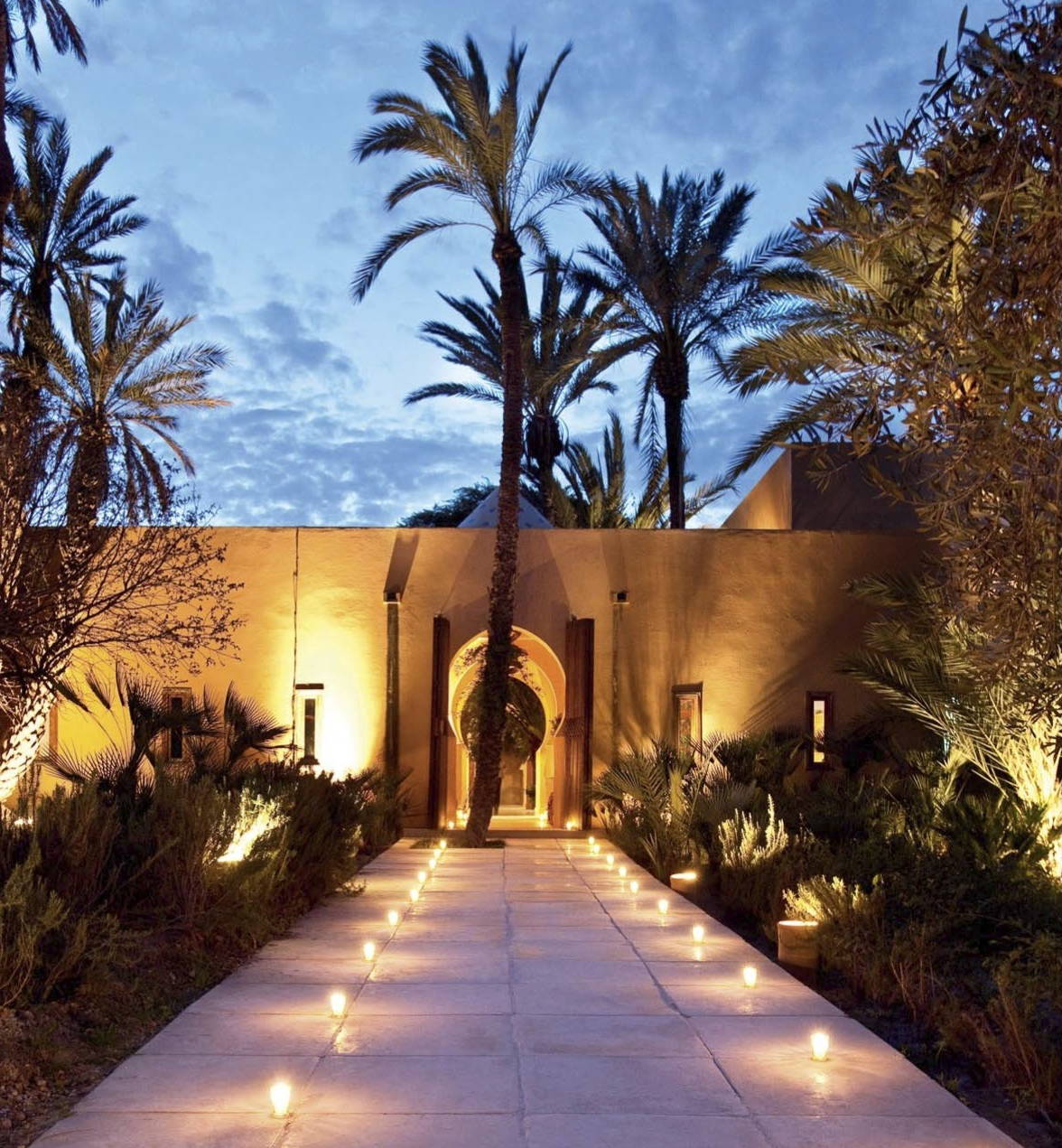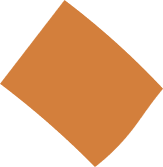 ENTRANCE TO JNANE TAMSNA, COURTESY OF BRAND
We caught up with Meryanne to chat about how she's highlighting the varied Beauty of Marrakech in her new book, Inside Marrakesh: Enchanting Homes and Gardens, as well as how she seeks magic and inspiration from cultures around the world.
How did the idea to create Jnane Tamsna come about?
We wanted to create a hotel where the gardens would be an important part of the experience - Jnane means 'garden of paradise'.
What makes the place so special and different?
It's more like a house than a hotel. Each room is different; nothing is standardized. I'd describe it more as nine acres of palm groves, trees and beautiful vegetation, which just happen to have 24 rooms spread over five buildings.
Where do you draw inspiration from, both within Morocco and beyond?
We're a very diverse family, so I draw my inspirations from our identity and our travels through Africa, India, Europe, Turkey, Egypt and Morocco, all of which are places that have traditional designs that I love.
How has your business been impacted by Covid-19? Have you had to pivot business strategies?
We were paralysed, just like the rest of the world. We started selling organic vegetables and I also wrote a book about Marrakech design, which was a big success in Europe and in the US. Additionally, I started designing trips offering an insider design experience, which have all sold out.
Can you discuss the importance of local craftsmanship and community for Jnane Tamsna?
It is key for me as a designer and my husband also heads an NGO, which works with local communities in farming and agriculture.
What's next for Jnane Tamsna?
When I get the planning permission I'm seeking, it'll be about creating a lot of very creative jobs and empowering traditional knowledge. Watch this space!
What is your absolute favorite place in Morocco and why?
Should I be biased and say my own place? I'm at my happiest in our garden or in the hotel library by the fireplace. Otherwise, there are a lot of places in Marrakech which are wonderful. Too many to name!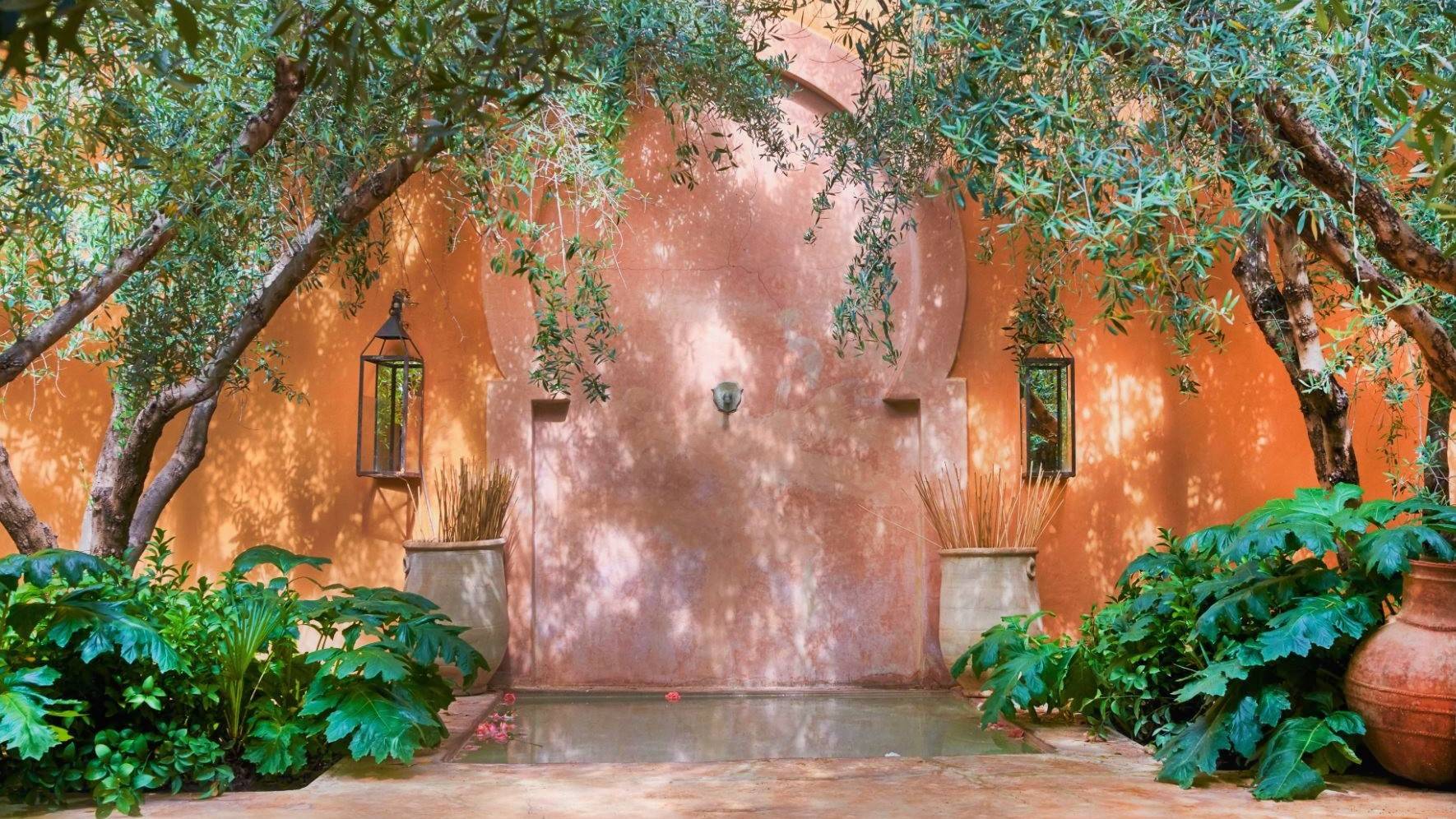 COURTYARD FOUNTAIN, JEAN CAZALS
DINING ROOM AT JNANE TAMSNA, COURTESY OF BRAND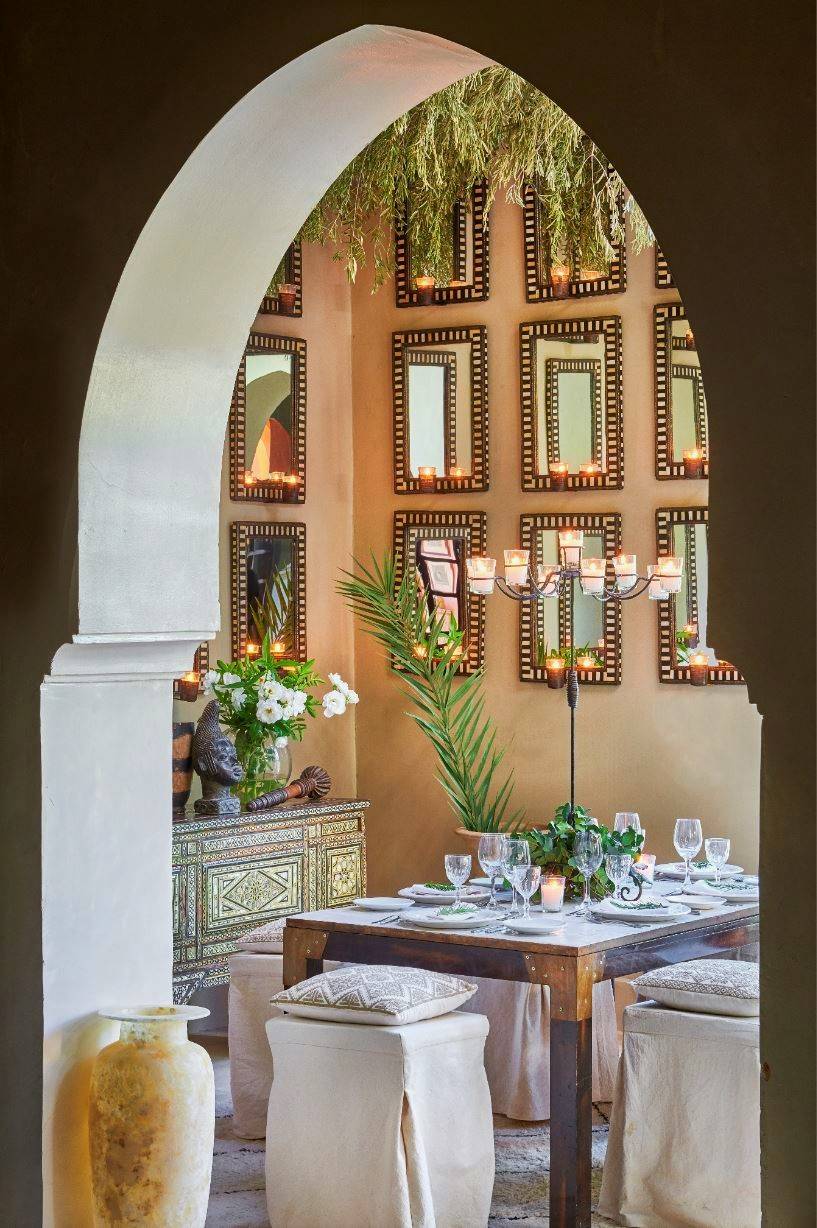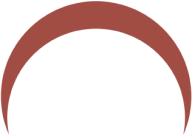 What's the skincare hero you swear by?
We have a wonderful client who is one of the top dermatologists in the US – I guess it would be her! Her name is Dr. Michelle Henry and she's based in NY. There's also an excellent dermatologist in Marrakech called Dr. Maria Sadak.
What's the best Beauty advice you've ever received?
You don't need daily make-up... But you do need daily moisturizing.
What's your skincare philosophy?
Moisturizing... with your products, of course!
Follow Meryanne's journey on instagram at @jnanetamsna - and be the first to know more about how we're working with our community of creators (as well as exclusive offers, product drops, and more), connect with us @whind.
"My skincare philosophy? Moisturizing daily... with your products, of course!"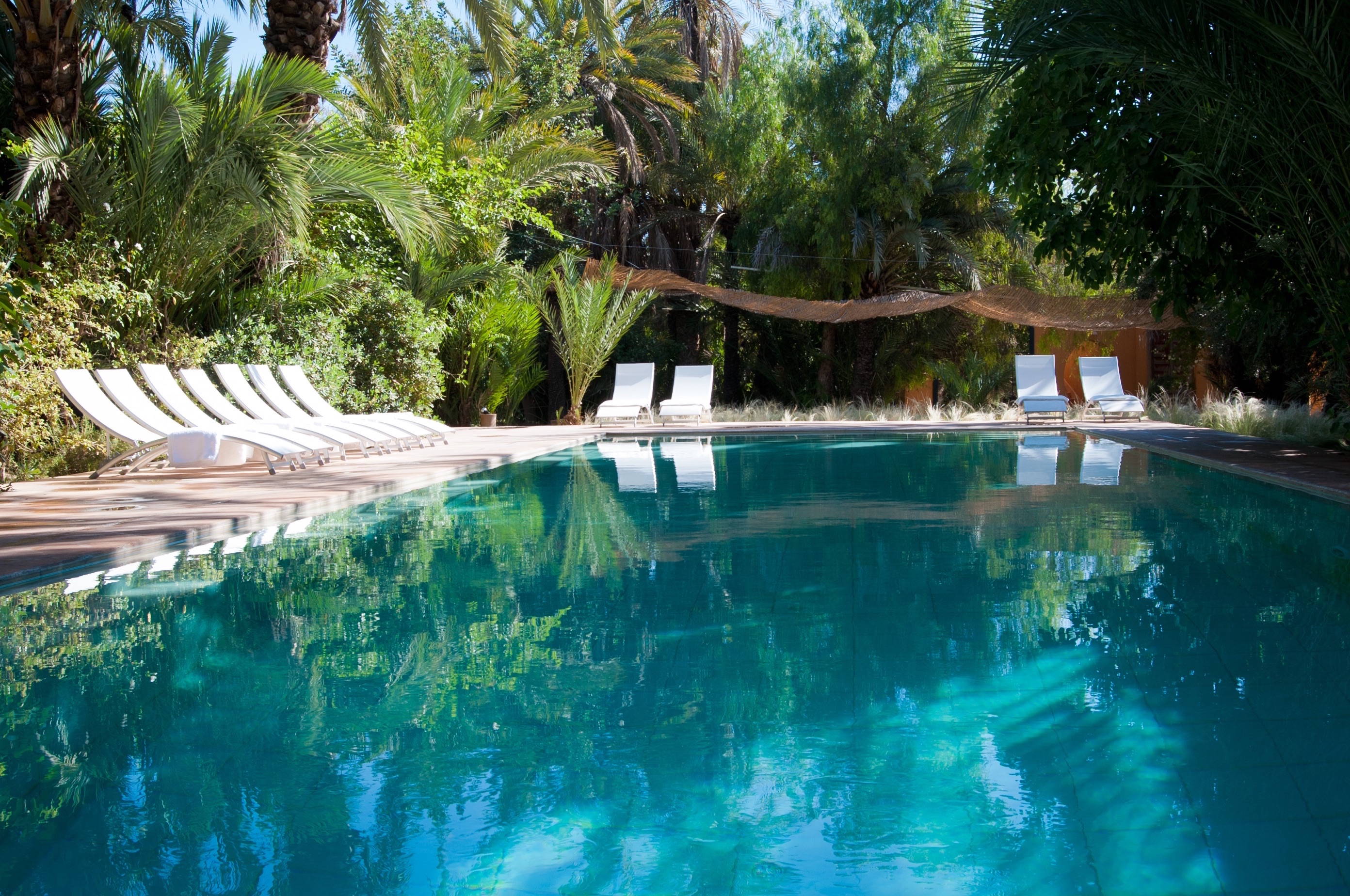 MAIN POOL AT JNANE TAMSNA, FRED LELOUP