Take care of your skin barrier for healthy, instantly glowing skin
What is the skin barrier and how does it affect your glow?

Do you find that your skin is often dull, has texture that you can't seem to get rid of, or is breaking out unexpectedly?

These could all be signs of a damaged skin barrier.
The skin barrier is the outermost, protective layer of the skin that shields and protects your skin from the glow-stealing aggressors to keep your skin looking healthy and oh so glowy!

Without your skin barrier, the water inside your body would escape and evaporate, leaving your skin completely dehydrated and looking dull which is why it's important to take care of it!
Ceramides are essential lipids that help restore skin integrity and elasticity, fortify the skin barrier, and make the skin look plump and firm. They make up over 50% of the skin's composition, so it's no wonder they play such an important role in protecting your skin against environmental threats and helping it look younger.

Research shows that products containing ceramides help improve the dryness, itchiness, and scaling caused by a poorly functioning skin barrier.

Recent research shows that certain plant oils may help repair the skin barrier and also prevent your skin barrier from losing moisture.

Many of these oils have antibacterial, anti-inflammatory, and antioxidant effects, too. They contain free fatty acids such as Linoleic acid and Oleic acid which are essential to maintain the lipid layer in the skin barrier. Some of the most effective plant oils to use on your skin include jojoba oil, almond oil, argan oil and sunflower oil

What's one skincare tip I can try to help improve my skin barrier?

Incorporate an effective moisturizer like Marrakech Rich by whind which contains the ingredients for healthy glowing skin needs most – 5 types of ceramides and fatty acids, humectants, plumping oligopeptides and 9 deeply, nourishing, antioxidant-rich oils to keep the skin looking healthy, even, plump and smooth.



Made with a blend of ceramides, fatty acid and oligopeptides to repair the skin barrier, lock in moisture, and nourish the skin.
Breakthrough formulas that are designed and tested to give you instant glow.
Carefully crafted with plant oils that have anti-inflammatory, antibacterial, and antioxidant effects.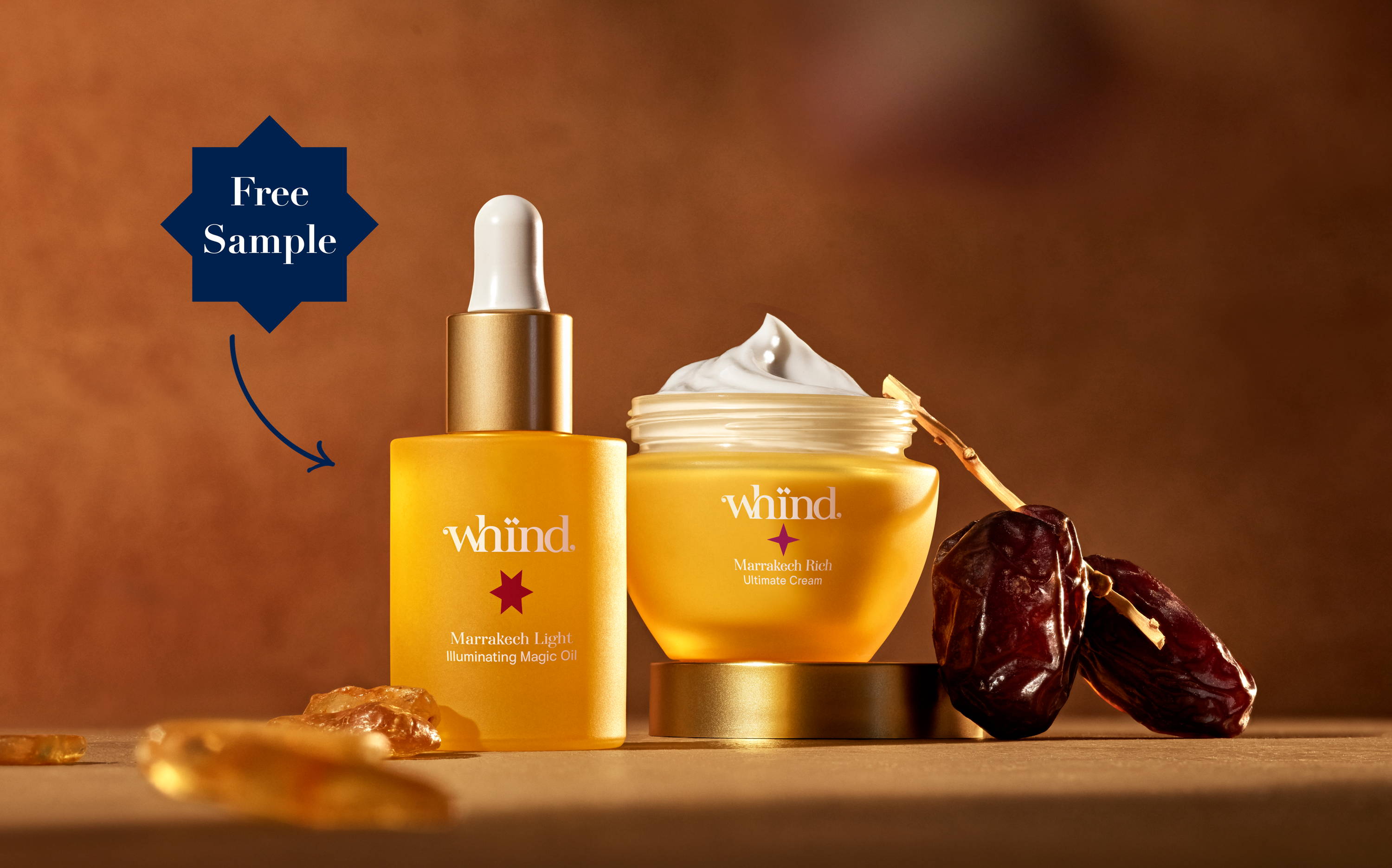 Get a FREE Sample of Marrakech Light Illuminating Magic Oil with your Marrakech Rich Ultimate Cream

This 7 in 1, luxuriously whipped moisturizer is powered by clinically proven benefits to make you glow instantly.

✨Repairs the skin barrier quickly
✨Reduces wrinkles
✨Prevents moisture loss
✨Boosts hydration for up to 24 hours
✨Improves skin texture
✨Boosts elasticity