size: 30ml
A triple-active, brightening & pigmentation correcting Vitamin C Serum that targets the most visible signs of dullness for visibly brighter skin in just one week, on all skin types and tones.
How it works
Discover the science of glow; Oasis Bright is formulated with a unique blend of clinically proven brightening actives in a silky, weightless, serum-in-water texture.
Triple the radiance in one refreshing drop:
Arbutin, our dark spot eraser that targets and fades pigmentation
Stabilized 10% Vitamin C to brighten and boost radiance
Prickly pear extract to smooth the skin's texture
The result? Skin is left glowing, smoother, and visibly brighter in just one week.
Cruelty Free
Vegan
Carbon Neutral
What is it?
We wanted a Vitamin C serum that would speak to the varying brightening needs of all skin types and tones. We've crafted a formula that works effectively to address several signs of dullness on the skin, fade away dark marks and pigmentation, whilst also supporting collagen production and smoother skin texture. All wrapped up in a soothing, silky, refreshing texture.
How to use
Apply day or night onto cleansed skin, massaging in a generous amount to your face and neck.
Ingredients
Triple-Active Brightening:
10% Vitamin C: potent and pure Ethyl Ascorbic Acid in a stable form to boost and protect radiance, while protecting against environmental damage and evening out skin tone.

Arbutin: fades and prevents dark marks and pigmentation, working synergistically with Vitamin C to provide potent brightening results.

Prickly pear extract: gently exfoliates and smoothes for skin that beams with light.
INGREDIENTS: Aqua [Water], 3-o-Ethyl ascorbic acid, Glycerin, Hydrolyzed opuntia ficus indica flower extract, Hydroxyethyl acrylate/sodium acryloyldimethyl taurate copolymer, Phenoxyethanol, Sodium citrate, Arbutin, C13-15 alkane, Polyacrylate crosspolymer-6, Hydrolyzed verbascum thapsus flower, Parfum [Fragrance], Sodium gluconate, Ethylhexylglycerin, Citric acid, Linalool, Limonene, Sodium benzoate, Potassium sorbate, Eugenol."
Sustainability
Carbon Neutral Certified ✔ Recyclable Bottle ✔ Formulated following EU regulation ✔ Discover more about our Lighter Footprint Commitment here.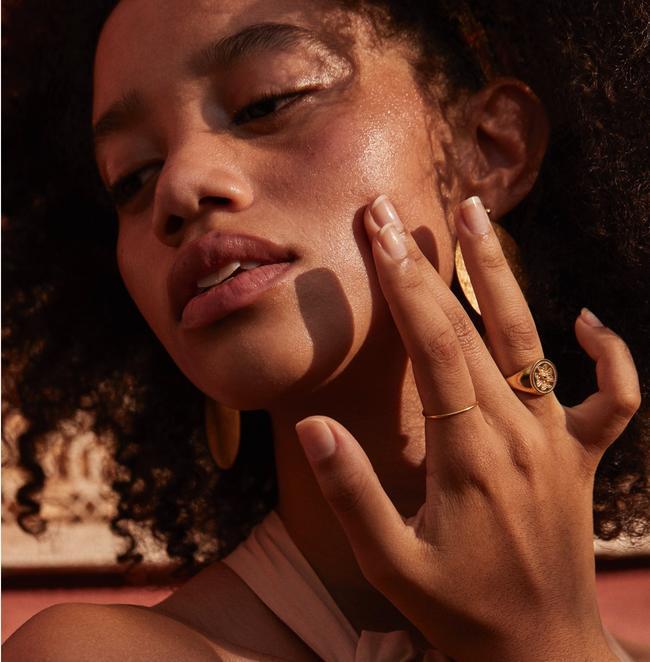 Why it works
"For skin to look truly brighter, a multi-active ingredient approach is needed to tackle all the issues that can make skin appear dull. We formulated our silky soothing serum with three key brightening and evening actives. Firstly 10% stabilised Vitamin C, a powerful antioxidant, protects skin from damaging free radicals caused by exposure to UV light and pollution that leads to dull skin. Secondly, we included Arbutin, a skin brightening active that inhibits tyrosinase, the key enzyme responsible for the production of melanin in the skin, Arbutin targets pigmentation and dark spots, effectively fading them while preventing their formation. Thirdly Prickly Pear Flower Extract gently promotes skin cell turnover leading to brighter, newer, more even textured skin. The potent combination of these actives in our soothing serum is guaranteed to boost radiance and brightness."
Kathy, Scientific Director
Our Inspiration
In Moroccan beauty rituals, Orange Blossom Water, beloved for its multi brightening properties and mood boosting magic, is the secret to a refreshed, beaming glow. Inspired by this ancestral beauty staple, we created a triple active brightening serum that targets all signs of skin dullness in a potent serum in orange blossom water that brightens the skin as it uplifts the mood. And we made it to work on all skin tones. For brighter, beaming, and happy skin for all.
Hind, Founder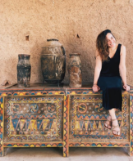 Oasis Bright
Multi-Brightening Serum
30ml