Oasis Fresh
Dissolving Jelly Cleanser
size: 120ml
Powerful, yet non-stripping cleansing
A pH balanced jelly cleanser for clean, bright skin.

A superstar ingredient mix
Natural sugar-based surfactants, Niacinamide and Vitamin C combine to deeply cleanse and brighten, while skin-identical Glycerin helps skin stay balanced and hydrated.

The result
No stripping, tightness or residue. Just a clean, soft, and glowing complexion.

For all skin types. Dermatologically tested. Cruelty Free. Vegan.
Cruelty Free
Vegan
Carbon Neutral
What is it?
A highly effective cleanser: formulated with a natural Sucracleanse complex, made up of a potent combination of sugar-based surfactants, the luxurious jelly melts into a milk to lift impurities, remove excess oil and makeup and unclog pores. Adding to this are skin-favorites Vitamin C and Niacinamide, for skin that is left looking bright and clarified.
No stripping, no tightness, no residue: a pH balanced formulation infused with a high concentration of skin-identical Glycerin to lock in moisture at the skin's surface, to prevent the cleansing process from stripping away the skin's protective layer.
Like a lush reprieve from the desert, Orange Blossom reawakens the skin and the mind.
How to use
Use daily, morning and evening. Squeeze a generous amount of Jelly Cleanser and apply to dry or damp skin. Lather with warm water and enjoy the sensation of the jelly transforming into milk before rinsing.
Tip: use on dry skin to effectively remove makeup, and on damp skin for a quick, refreshing cleanse.
Ingredients
• Sucracleanse Complex: natural sugar-based surfactants lift impurities and removes excess oil and make-up.
• Glycerin: hydrates and prevents moisture loss.
• Niacinamide: clarifies and repairs skin's barriers.
• Vitamin C: brightens and protects from environmental aggressors and photoaging.
• Orange Blossom Water: refreshes the skin and reawakens the mind.
Formulated without: Mineral Oil, Sulfate detergent, Parabens, Pthalates, Diethanolamine. Explore our Ingredients glossary here.
INGREDIENTS: Helianthus Annuus (Sunflower) Seed Oil, Glycerin, Caprylic/Capric Triglyceride, Cocos Nucifera (Coconut) Oil, Aqua (Water), Sucrose Stearate, Citrus Aurantium Amara (Bitter Orange) Flower Water, Sucrose Laurate, Rosa Canina Fruit Oil, Sodium Levulinate, Alcohol, Sodium Anisate, Citric Acid, Tocopherol, Niacinamide, Citrus Aurantium Amara (Bitter Orange) Flower Oil, Benzyl Alcohol, Dehydroacetic Acid, Beta-carotene, Daucus Carota Sativa (Carrot) Root Extract, Daucus Carota Sativa (Carrot) Seed Oil, Rosa Hybrid Flower Extract, Ascorbyl Palmitate, Linalool, Limonene
Sustainability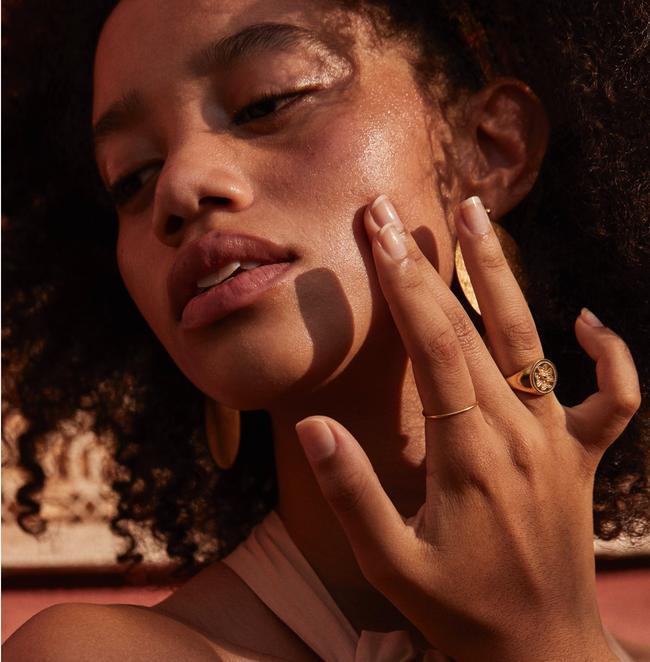 Why it works
"In Oasis Fresh, the gentle effective Glycerin-based gel to milk cleansing formula is powered by natural sugar-based surfactants, Sucrose Stearate and Sucrose Laurate, that, together with seed and fruit oils and other emollients, lift dirt and other impurities to leave skin thoroughly cleansed with a healthy glow."
Kathy, Scientific Director
Our Inspiration
Why did you create Oasis Fresh?
"A cleanser should be lush like an Oasis in the desert: super effective at removing impurities and make up (because this is what cleansers are for) but also super gentle and ultra-nourishing with a texture as rich as balm and a rinse off as effortless and residue free as a gel. A cleanser that makes you look forward to washing your face."
How did Morocco inspire Oasis Fresh?
"Picture a lush Oasis, surrounded by the Saharan desert, green palm trees dancing overhead, offering refreshing comfort. Skin weathered from heat, sand and wind is refreshed with generous splashes of Orange Blossom water that calm the senses and revive the spirit. Shouldn't a cleanser feel just like that? A haven of freshness and comfort after a long day? Yes it should. As fresh, as soothing and as delicious as that splash of orange blossom water after a long day in the desert."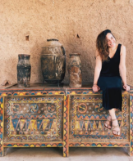 Oasis Fresh
Dissolving Jelly Cleanser
120ml